Sunday Chatty Post #3
It seems like forever since I've written one of these chatty posts! They're a personal favourite of mine, not only because I get the chance to vent about what's going on in my life, but also because I feel like I can involve all of you who read my blog into the content I create and my daily struggles (that are as mundane as they can possibly get, but still). Today's chatty post came forth because I wanted to share some news about the blog with you, plus share a little bit about what's been going on in my everyday life since my previous Sunday Chatty Post.
Starting with the blog related topics, the most observant of you might have noticed I added a new link to my top bar, that will redirect you to my posting schedule - that's right, I'm setting a schedule for myself to follow through strictly this time around. It's no secret I used to only write one post per week, sometimes not even that due to hefty university work or actual work related topics that drained any kind of strength I had left. Sadly, that made me neglect this blog far more than I'd like, since it's something I've truly enjoyed doing for the past two years since I've started Amaze In Style.
Now that I finally feel like I'm capable of handling college and work well enough to start being truly productive on the blog, I've decided to go for three posts per week. The first will be posted every Monday morning and it will be a Weekly Style Inspiration post, since I love that little segment and you guys seem to be enjoying it as well, so we're keeping it up and on the actual start of the week from now on! The second post will be a random one, posted every Thursday morning. It can be a lifestyle, fashion or beauty post, be it a haul or a review or just something else that I really want to talk about that week. Finally, the third post will come every Sunday and it will be a chatty post just like this one, where I'll address whatever is on my mind that week, be it Netflix, music, personal life stuff or blog related content.
Moving onto my personal life, as many of you may know, I've gone back to college to finish the third year of my Translation course (though I'm still going to have to come back next year to finish a few classes I had to leave behind, but after that I'm truly done!). Most of you know I had to take a break from college due to financial reasons, because it's no secret I'm not made of money and it really had gotten to the point where I needed to get a job to help pay for my tuition. I've had a steady job for nearly a year now and although it's not the most gratifying one, it pays for my tuition and it helps my mom pay the bills, while still allowing me to buy a few treats for myself on the side, so I truly can't complain. Do I see myself in that job for the rest of my life? Of course not, telemarketing isn't a field I'd like to dive into, but it's a start until I can either get this blog truly going or I can find a job as a translator.
I've also been hauling a few things lately, so I'm thinking of posting a haul this Thursday, including a few high end makeup bits and some Fall clothes as well! In case you don't know, Fall is my absolute favourite season, even if we don't really get those in between seasons any longer here in Portugal, at least not where I live. The weather is still insanely hot in the middle of the day and ridiculously chilly in the early morning and at night time, so I can't go around bundled up in cosy sweaters just yet, but just you wait! I'm already breaking out the deeper lipstick shades as well, which I know for a fact I will be wearing twenty four seven as soon as the temperatures drop.
Before we finish off this week's chatty post, can we just take a moment to collectively fangirl over Harry in Another Man? I've never been prouder of this small bean. Also, I'm still not over This Town or the amazing outfit Jesy Nelson wore to Leigh Anne Pinnock's birthday party! And, as always, Leigh Anne looked absolutely stunning in both her outfits for the night.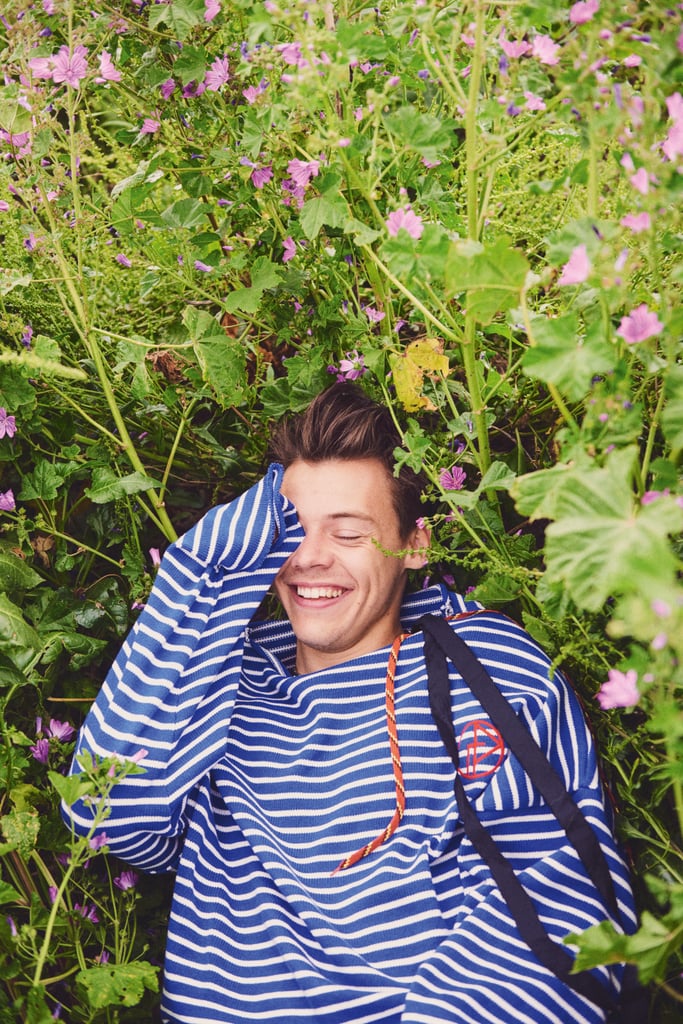 If anything happened in your week, feel free to share it with me! Or if you have any other topics you'd like to point out (brand launches, celeb news, etc), I'm a